TEACHERS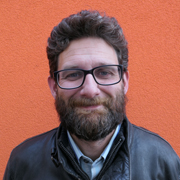 PAUL COATS
Hi everyone! My name is Paul Coats, I come from the UK and I am one of our school's native English speakers. Since my wife is Czech, I understand a lot of Czech, but speaking it is a bit harder. Therefore, please be patient with me. 😊
I always say that working with children is contagious. That is why I have been working as a teacher for more than twenty years. I have to say that children's laughter and enthusiasm are incredibly fulfilling for me.
I have a lot of work experience at schools, whether as a teacher or a deputy director. I have worked at several schools in the UK and the Czech Republic and have participated in many projects supporting the modern concept of teaching.
Teaching is not only my job for but also my hobby. In my free time I try to expand on my knowledge about new teaching and learning techniques. In addition, you may also see me driving around the streets of Prague in my London taxi. I also enjoy singing and am a member of the International Choir in Prague.
Do you have any questions or want to know more? You can reach me by email at This email address is being protected from spambots. You need JavaScript enabled to view it..

Mgr. Lucie Tůmová
Hi, my name is Lucie Tumova and I have been working at the school since 2019. Throughout my whole life I knew I wanted to be a teacher so I studied Education at the J.E. Purkyne University in Usti nad Labem.
I gained a lot of hands on experience during my studies and time as a student teacher. I led the school's flute and swimming and swimming clubs in the afternoon, helped at the kindergartens as a governess, and worked as the head of suburban summer camps for children in cooperation with the Rudňáček Family Center.
In 2018 I worked as an elementary and secondary school teacher at a school in Teplice. There I taught mainly the Czech language and literature. Since reading is my favourite hobby, I also started the school's reading club.
Among other things, I devote my time to preparing interesting and exciting lessons for children and I also use tandem teaching in my lessons. More and more I am trying to utilize alternative teaching methods. I also put great focus on the use of formative assessment in teaching. This is a tool I am extremely familiar with as it was the thesis topic for my J.E. I have continued to expand on this knowledge and have created my own project incorporating this type of evaluation.
In my free time, in addition to reading, I enjoy singing and power yoga. I also spend my free time educating myself about new teaching techniques and strategies.
Do you have any questions or want to know more? You can reach me by email at: This email address is being protected from spambots. You need JavaScript enabled to view it.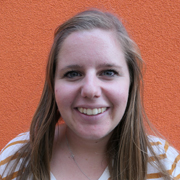 Alexandria Vogl
Hello! I am Alexandria Vogl and I come from sunny California in the United States and am one of the school's native English speakers. I completed my Bachelor's degree in Humanities with a special concentration in English, Art History, and History. I also have a Master's Degree in Student Development and University Management.
I have lived in the Czech Republic since 2018. During my first year I worked as a senior teacher at a preschool and led afternoon English lessons for children aged 6-13. Before I came to the Czech Republic, I worked at an American university where I taught an introductory college course and worked as an Academic Advisor. Education has always been an important part of my life and something that I put great emphasis on.
I enjoy working with children and I hope to make school a place where children look forward to coming to every day. In my free time I like to explore Prague, go hiking and visit local museums. With great enthusiasm as an educator, I try to grow professionally and instill a love for learning in my students!
Do you have any questions or want to know more? You can reach me by email at: This email address is being protected from spambots. You need JavaScript enabled to view it..
Markéta Kantová
Hello, my name is Markéta Kantová and I've been a part of Anglofonní school since it opened in 2014. I currently lead the preparatory stage, after-school club and am the first and second grade teacher for the Czech language, science and mathematics.
I have been working with kids for over 30 years and I have to say that it is the best job! In 1998 I founded and opened my first English preschool. This was an easy decision for me. Since the age of four my son had the opportunity to speak with native English speakers on an almost daily basis. As a result he speaks English fluently. After seeing this, I knew immediately that I wanted to give this opportunity to other parents and their children.
Ing. Katarína Dvořáková
I was born in Vranov nad Topľou, where I graduated from high school of economics. I received my degree at the Slovak University of Agriculture in 2008, where I studied Garden and Landscape Architecture. My studies reflected my talents for mathematics, artistic creation and love for the environment.
In 2018, I took a teaching assistant course and started to perform this position at Anglofonní základní škola. At present I support learners at lessons of Czech language, mathematics, primary science and other subjects.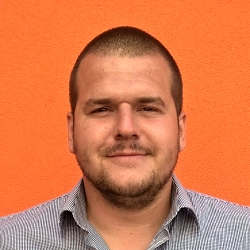 CHRISTOPHE ("KRYŠTOF") KANTA
Hello everyone, my name is Kryštof or Christophe and I have been working with children since 2006. I have worked with children during many English summer camps and English ski trips.
As a child I attended an English preschool and have studied for two months on three different occasions in English speaking countries – Ireland, England and Scotland. In these countries, I learned all of the relevant subjects for the year in English as a part of a cooperative study program during grammar school.
After high school, I studied at a language school for a year to further improve my English. Other teachers often say that my English is indistinguishable from a native speaker's, which I am, of course very pleased about. I believe that thanks to me children will improve their English language skills.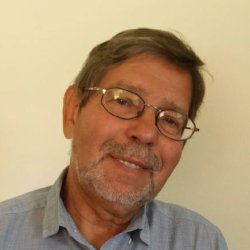 Mgr. NIKOLAJ HLADÍK
Hi everyone, my name is Nikolaj Hladík and I am one of the school's directors. I graduated from the Faculty of Education at Hradec Králové and graduated from the Management Study for Managers program at the Faculty of Education in Prague. I have also worked as a teacher myself, teaching mathematics and physics.
I have a close relationship with English because my daughter married someone from Great Britain and is raising my grandson there. I try to make use of my lifelong work with children, management of teachers, and school management here at our school.
Do you have any questions or want to know more? You can reach me by email at: This email address is being protected from spambots. You need JavaScript enabled to view it..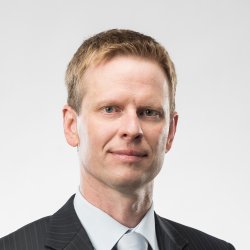 JUDr. Mgr. ZDENĚK DVOŘÁK, Ph.D
Greetings! My name is Zdeněk Dvořák and I am the founder and director of our school. I graduated from the Faculty of Law at Charles University and also received a degree in Psychology from the Faculty of Arts at Masarykovy University. In addition, I have completed two years of study at the University of Wales. Since 2008 I have worked at a foreign multinational company and I have experienced daily contact with foreign colleagues.
My family and I contemplated moving to the UK with our two sons for work and better educational opportunities. In the end we stayed in Prague and decided to start Anglofonni Elementary School. Thanks to my graduate degree in psychology I developed an interest in education. My experience practicing law has made it easier for me to fulfill the legal and administrative requirements associated with establishing and operating a school.
Do you have any questions or want to know more? You can reach me by email at: This email address is being protected from spambots. You need JavaScript enabled to view it..