TEACHERS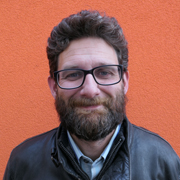 PAUL COATS
I'm Paul Coats, and I'm really happy to be teaching your amazing kids this year at AngloZS. I have taught in international schools and in Britain for over twenty years now, and I still love working with children as their enthusiasm and delight in the new is infectious.

I trained to be a primary school teacher in 1996 in St John's University in York. I taught for three years in the UK as a year five teacher before I moved to the Czech Republic, where I worked in the British International School as a teacher and deputy headteacher for six years. I then moved to Riverside school where I was a class teacher and IT teacher for a further eight years. During this time I passed a university course entitled Leading and Managing for Effective Education, and decided to put that learning into effect back in the UK where I was deputy headteacher of a primary school in Carlisle.

I returned to Czechia in 2012, and began working on a project teaching English through other subjects- the CLIL method in primary schools, and later on I worked as an English teacher and head of primary English in Novy PORG for five years.
I'm married to Mirka, and we have two children ourselves, Daniel and Nella, who are both a bit too old to go to our school. They also don't want to be taught by their dad, but that's another story!
My family are all bilingual Czechs. I am trying very hard to become bilingual too, but have patience with me. Czech is a very hard language and I'm old😁
I am a believer in research in education, and I read about new techniques of instruction, what learning actually is, i.e. the process behind the production.
In my spare time you may see me driving around Prague in my London Taxi, and singing in a local choir, the International Choir of Prague. We have two concerts a year and I would love to see you and your families there when we perform.
I am excited to be now working with your children here at the Anglofonni Zakladni Skola. I can see so much opportunity for growth and for a unique educational experience tailored to your children.
That's all about me. If you have any questions, please email This email address is being protected from spambots. You need JavaScript enabled to view it..

Mgr. Lucie Tůmová
I was born in 1994 and I have been teaching primary school subjects, flute and piano at AngloZS since 2019. I graduated at University of J. E. Purkyně at Ústí nad Labem in the field of elementary school and special education in 2018.
During my studies I led afternoon flute clubs in kindergarten in Ústí Nad Labem, swimming in the swimming school, Most and in 2017 I helped in a kindergarten in Prague as an educator. In the summer months from 2013 to 2015 I worked with Family Center Rudňáček in the suburban area camps and became the leader of several tours. In 2018 I started as a primary and secondary teacher at elementary school Buzulucká Teplice with extended teaching of mathematics and science subjects, where I taught mainly Czech language and literature. At the school I also focused on reading literacy and the critical thinking of pupils, and I started to cooperate and lead reading club lessons. Besides this I devoted my time to children supporting them for the school preparation and I used tandem lessons in my teaching. In practice, I try to use more and more alternative methods and forms of teaching. I also focus on use of formative assesment in teaching, the topic of my MA thesis.
Subsequently I processed and realized my own project incorporating this type of assessment. In my free time I devote myself to reading, singing and power yoga, I also try to educate myself further in the area of education of pupils.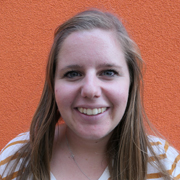 Alexandria Vogl
Hello! I am Alexandria Vogl, a native English speaker from the United States. I have obtained a Bachelor of Arts in Humanities, with special concentrations in English, History and Art History. In addition I have a Master of Arts in Higher Education Administration.
I have been in the Czech Republic for a year and during this time I have worked as a head pre-school teacher and taught after-school English classes for children age 6-13. Prior to my arrival in the Czech Republic, I worked at an American University, teaching an introductory course and serving as an Academic Advisor. Education has always been an important part of my life and something I place great value in.
I have a passion for working with children and hope to make school a place that the children in my class look forward going each day. In my free time I enjoy exploring Prague, going on hikes and visiting local museums. I am excited to continuing growing as an educator and instilling a love for learning in my students!
Markéta Kantová
Hello! My name is Markéta Kantová and I was born on 10.2.1967 in Prague. This year I am teaching Czech language, primary science and mathematics in the First and the Second Year at Anglofonní základní škola.
I have been working with Children for 30 years. After completing my studies in economics, I knew that I enjoyed working with children far more than with numbers. In 1987, 88, 89 there was a critical shortage of qualified teachers, especially at primary schools, so I went through further studies to work with children and started teaching at a primary language school in Prague 4, in Czech language and mathematics in one of the third classes and mathematics in the fourth classes. It was an amazing experience.
In 1997 I was looking for a suitable kindergarten for my daughter, but in Prague I did not find any that would meet at least half of my expectations, so I had no choice but to set up my own kindergarten. I opened it in 1998. English, as a means of communication, was a clear choice, mainly after my experience with my son who had been in almost everyday contact with native speakers since the age of four. He started using English within a few weeks and had a vocabulary almost on his Czech level in a year.
In 2002 my colleague and I started to prepare the concept of a primary school where most of the subjects would be taught in English. In 2003 I opened an English preschool in Malešice, Prague 10. In 2004 another English school in Jarov, Prague 3. In the same year I received an offer to rent half of the building, which houses Baby Club Juklík at Prague 5, U Jezera street. We have been at this address for 10 years.
I was at the formation of Anglofonní základní škola at its very beginning in 2014. At the present I lead a preparatory class, after-school club and, as I mentioned, I teach Czech language, primary science and mathematics at the First and the Second Year. And after so many years, I know it's the best job.
Katarína Dvořáková
I was born in Vranov nad Topľou, where I graduated from high school of economics. I received my degree at the Slovak University of Agriculture in 2008, where I studied Garden and Landscape Architecture. My studies reflected my talents for mathematics, artistic creation and love for the environment.
In 2018, I took a teaching assistant course and started to perform this position at Anglofonní základní škola. At present I support learners at lessons of Czech language, mathematics, primary science and other subjects.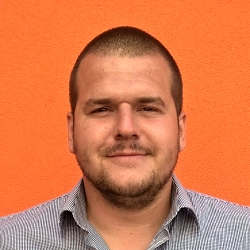 CHRISTOPHE ("KRYŠTOF") KANTA
Nar. 1991 v Praze, působil v předškolním zařízení Bead School již od roku 2010, nejdříve na pozici pomocného učitele a posléze plnohodnotného učitele. Děti v předškolním zařízení Bead School si Kryštofa oblíbili natolik, že i my v Anglofonní základní škole máme zájem, aby u nás vyučoval v přípravném stupni.
Born 1991 in Prague, Christophe worked at the Bead School, a pre-school in Prague from 2010. First he held the position of assistant teacher and later of full teacher. Children at the Bead School loved Christophe so much that we, at AngloZS, are excited to have Christophe as one of our teachers at the pre-school stage. Native English speakers have described Christophe's English as perfect. As a child, Christophe attended an English pre-school (1994-1997). When he was in the seventh year at secondary school he successfully passed exams allowing him to enter grammar school starting at the third year. During the course of his studies he participated in three two-month exchange scholarships in English speaking countries – Ireland, England and Scotland. In these countries, the schooling of all subjects was in English. After completing his grammar school studies, Christophe completed a one year post-graduate study of the English language at the language school 'Mavo'. Christophe has been devoted to teaching children since 2006. Over four years (2006-2010) he worked with children on skiing trips in the mountains and during English language summer camps. Christophe has gained the admiration not only of children and their parents, but also of other teachers with many years' experience who have had the opportunity to watch Christophe at work with children..
Kryštof si získal obdiv nejen u dětí a jejich rodičů, ale také od pedagogů s mnohaletými zkušenostmi, kteří měli možnost Kryštofa při práci s dětmi sledovat.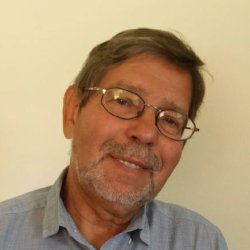 NIKOLAJ HLADÍK
Nikolaj Hladík, born in 1948, graduated from the Faculty of Education in Hradec Králové in 1972 and Managerial studies for senior executives from the Faculty of Education, Prague (2005 - 2007). Starting his career in education in 1973 Nikolaj worked as a secondary school teacher specializing in mathematics and physics. From 1986 until 1990 he worked as a school vice director and from 1990 as the director of the Elementary School Bronzová 2027 which is focused on language education. Nikolaj's daughter married in Britain and this is where his grandson grew up. Nikolaj travels to Great Britain often. Amongst other things he likes to visit Dover castle and its surrounding area and enjoys the historical sights of Kent. He intends to apply his lifetime experience of working with children, managing teachers and school management to managing our private school and looks forwards to sharing his knowledge and experience with the whole Anglofonní základní škola team.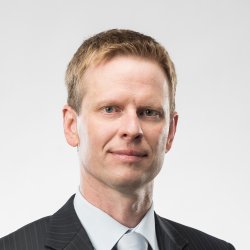 ZDENĚK DVOŘÁK
Zdeněk, born in 1977, is the Founding Executive Director of the School. His sons were born in 2010 and 2012. Zdeněk worked for a global company providing ICT services from 2008 till 2017. Due to being in day-to-day contact with his colleages in Britain, where he also studied (2006 - 2007), his original intention was to relocate abroad and educate his sons there. This was the reason he enroled them in 'Bead School', an English pre-school in Prague. Over time however the plan to move to Britain did not eventuate and so he established AngloZS to enable his sons to get their education in the global language of English. Zdeněk graduated from Faculty of Law at Charles University (1995 - 2002). After that he graduated in psychology from the Faculty of Art at Masaryk University (2002 - 2008). His doctoral studies at the Faculty of Law, Charles University finished in 2009. In 2006 - 2008 he studied at the Faculty of Law in Cardiff University in Wales. His training in Psychology gives Zdenek an interest in education, educational psychology and any subject related to psychology for teachers. His education in law gives him the ability to manage the administrative and legal particularities related to establishing and managing the School.